A Brighter Dental Experience
General, Cosmetic, Restorative Dentistry and Orthodontics Office Location
2103 Montrose Ave., Ste. A
Montrose CA. 91020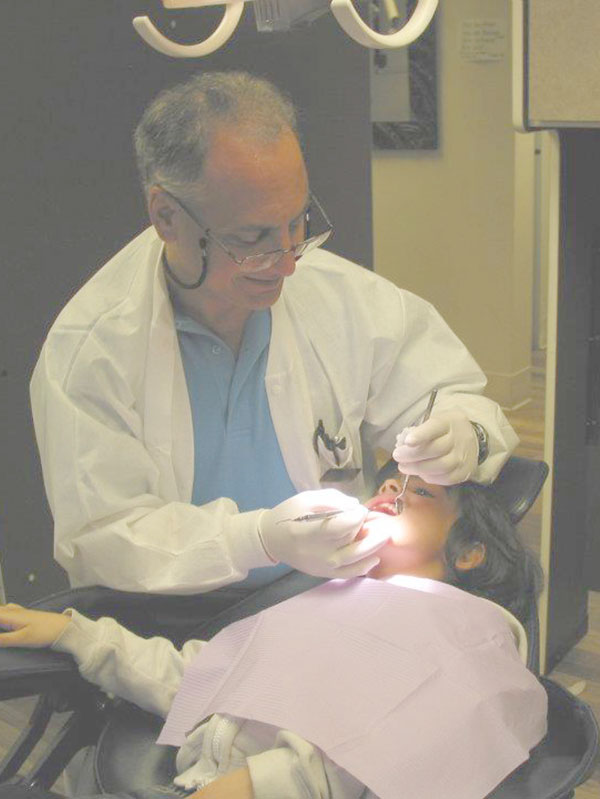 Your Perfect Smile is Waiting…
At Stephen J. Giovanisci, D.D.S., we have everything you need to get the smile you've been wanting through the latest in orthodontic technique. You will get service from a practitioner skilled in all aspects of dental care, from routine exams to comprehensive mouth treatment. With over 25 years of experience, we're ready to recommend only the necessary procedures, and won't waste your time and money with over-diagnosis. Our courteous and professional staff are prepared to offer you the very best and most comfortable dental experience available, and 24 hour emergency care is available for all current patients.
Latest Techniques
At Stephen J. Giovanisci, D.D.S., we have state-of-the-art facilities, with a personal touch. Let our friendly staff show you how comfortable and stress-free a trip to the dentist can be. We have everything you need to get the smile you've been wanting through the latest in orthodontic techniques.
Innovative Technology
Boost your confidence with a smile you can be proud of at Stephen J. Giovanisci, D.D.S. You'll enjoy the latest in cleaning and imagery equipment for a more comfortable experience. We're dedicated to staying on the cutting edge and all patients enjoy the very latest technology and procedures available. You're a phone call away from the best in personalized dentistry for the entire family.
Certified Experts
There's nothing like experience when it comes to finding a reliable choice for your family's dental care. At Stephen J. Giovanisci, D.D.S., we've been providing quality adult, pediatric, and cosmetic dentistry, as well as full-service orthodontics to Northern Los Angeles for over 25 years.






Don't Rush When You Brush!
Despite the variety and advancements in toothbrushes today, people are not brushing long enough to get the best results. The average person brushes for less than a minute. This is not long enough to reach all areas of the mouth and scrub off cavity-causing bacteria. The amount of time You should brush for is 3 to 4 minutes.
Visit Your Dentist Once Every 6 Months
Few people like sitting in the dentist's chair, but making regular appointments with your dentist guarantees your teeth stay in the best condition. The American Dental Association (ADA) recommends you visit your dentist at least twice a year for a check-up and a professional cleaning, and making an appointment every six months prevents a whole host of oral-related problems from developing, such as tooth decay and gum disease.
Don't Forget to Floss!
Flossing is essential because it removes food debris and dental plaque that your toothbrush cannot reach. Your toothbrush can only clean the sides of the teeth that face the cheek and gum and the top chewing surface. The bristles of your brush cannot reach between your teeth. Research shows that your toothbrush only cleans 60 percent of your teeth. flossing can help with the other 40 percent.
We Keep Your Family Smiling
Dr. Giovanisci, Dr. Mascarenhas, and our office staff are ready to help with all of your dental needs. We are especially interested in making all of our patients feel right at home. We put your needs first to achieve efficient and comprehensive treatment. Our staff is uniquely compassionate and highly trained to provide a comfortable and consistently efficient dental experience.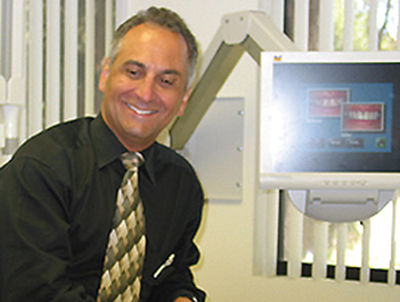 Dr. Stephen J Giovanisci, D.D.S.
Orthodontist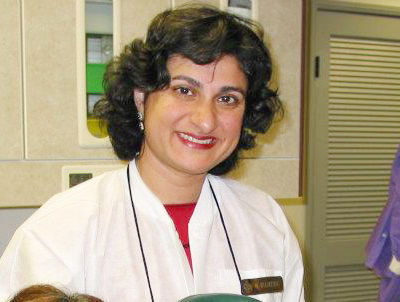 Dental Care for The Whole Family
24 Hour Emergency Services
Pediatric Dentistry
We are here to make kids comfortable. Take the fear and anxiety out of a trip to the dentist with the warm, friendly, and professional staff at Stephen J. Giovanisci, D.D.S. We've been serving mouths big and small for over 25 years, and know what it takes to make a child comfortable and happy at their dental appointment.
Dr. Giovanisci comes from a place of True Care. We have been going to him for years and he always gives the honest approach to any dental matter, whether it be mandatory for dental health or elective/cosmetic. He is never pushy and looks at the overall oral balance of his patients. His suggestions are just that, suggestions, which are based on his experience as well as what he would want to do personally to his own teeth. His craftsmanship is impeccable. His crowns are the best we've ever had. They are not only aesthetically brilliant, but close to the gum, strong, and unnoticeable and undetectable, as a crown should be.
He also saved my husband's original tooth, which had gone through past root canal and jaw surgery, by referring him Dr. Pratte the kindest, most gentle Endodontist to perform a root amputation. Sounds scary, right? It was actually a pleasant experience for him and he was so thankful at the mindset of Dr. Giovanisci for taking the time and effort to save his natural tooth and work with it rather than giving up and jumping right to an implant option. And…over the years, the procedure has strengthened into the bone even further (as it was supposed to) and he's actually getting a new crown by Dr. Giovanisci in order to finally restore this "problem area of his mouth" back to its original-natural state. The Integrity of these two medical professionals working in tandem for his benefit is something he appreciated very much.
So consider going to Dr. Giovanisci if you are looking for a dentist who is conscientious and able to follow through on the needs of his patients.
I found Dr. Giovanisci's office on Yelp when I was new to the La Crescenta area. I am very happy that I found this office. I am treated very well and have full trust in Dr. Giovanisci and his staff. The office is clean, convenient and parking is always easy. I go for regular cleanings as well as some work on my gums. The office called to follow up to make sure I was doing well after the procedure. I feel cared for and in very capable hands!
I have been coming here for quite some time now, and I couldn't imagine going anywhere else. I've heard stories about other practices and I gotta say Dr. G and Doctor M. are great! Don't waste your time seeking out anyone else, they are the most professional and caring group. I have been in the Hospitality industry for over 10 years and I know what good service is and they got it!
They are fast, efficient and extremely professional. I feel like sometimes they are so good I never have to question anything. I come in, if there's a problem with my teeth they take care of it. No nonsense.
Not to go on and on but I was in the other day for a Cavity fill, and it was so efficient the way they do things, I walked in, I didn't even stop moving they brought me right back, asked how I was, was genuinely curious about how I was doing and what I was up to these days. So great! When the cavity was being filled The Dr. and staff made me forget that I was getting a cavity because they are so calm and reassuring to the point where it's done and you are all set to go. Call: 818-248-1718
2103 Montrose Ave., Ste. A
Montrose, CA 91020
Working Hours
Mondays & Wednesdays 8:30am-5pm
Tuesdays & Thursdays 8:30am-9pm
Fridays 8:30am-3pm
Saturdays 9am-3pm
The Dentist You Can Trust
We Keep Your Family Smiling!