About Us
General, Cosmetic, and Restorative Dentistry
Our Practice & Core Values
We are dedicated to providing dental care with the emphasis on CARE. You will notice that our over 25 years of experience, along with compassionate and considerate services makes a difference in your experience and results. Thank you for choosing our practice – we appreciate your confidence in us. We have many families in our practice and welcome patients of all ages.
Dental Care for The Whole Family
We keep your family smiling!
Our Mission
We provide quality dental care for the entire family, delivered in a friendly, comfortable environment, with honesty, compassion, and a SMILE!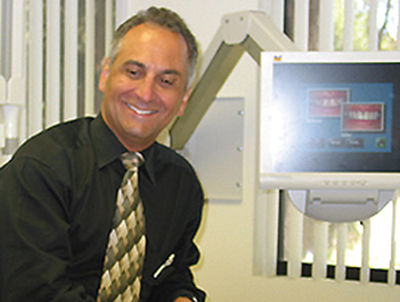 Dr. Steve Giovanisci
Dr. Steve Giovanisci was born back east in Philadelphia and lived in New Jersey, Delaware, the Chicago area, and the East Bay area of San Francisco before settling in La Canada, California at the start of his freshman year of high school. He graduated locally from St. Francis High School and went on to receive his Bachelor's Degree in Biology at Santa Clara University. He achieved his Doctor of Dental Surgery degree from the University of Southern California in 1987 and has been practicing dentistry at his Montrose location ever since. He took ownership of the practice in 1996 and wnt on to train to provide orthodontic treatment for his patients, participating in annual continuing education in the field from 1997 on. He is a member of the American Dental Association, the California Dental Association, the San Fernando Valley Dental Society, and the Academy of General Dentistry. He married the love of his life, Catherine, in 1985, and they raised 3 wonderful children, Nicole, Christopher, and Joseph. His interests are movies, theater, music, travel, skiing, NFL football and NHL hockey (he LOVES his Philadelphia Eagles and Mostly, he enjoys hanging out with with family and friends, and he loves taking care of his patients!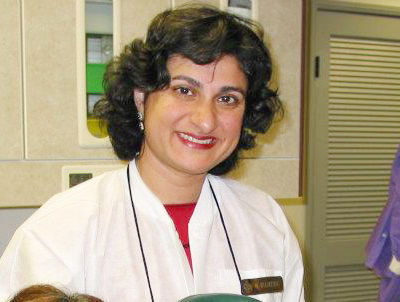 Dr. Romola Mascarenhas
Dr. Romola Mascarenhas was born in India and moved to Sydney, Australia as a child. She earned her dental degree at the University of Sydney, Australia in 1993. She completed a general dentistry residency at the United Dental Hospital in Australia. She moved to Los Angeles in 1995 and, after board certification, taught dentistry at the University of Southern California. As assistant Director of the Special Patient Clinic, she served the medically compromised and disabled community. She has practiced alongside Dr. Giovanisci since 2001. She is a member of the American Dental Association, California Dental Association, and the San Fernando Valley Dental Society. She is married with 3 children. She enjoys reading, music, theater, travel and spending time with her family.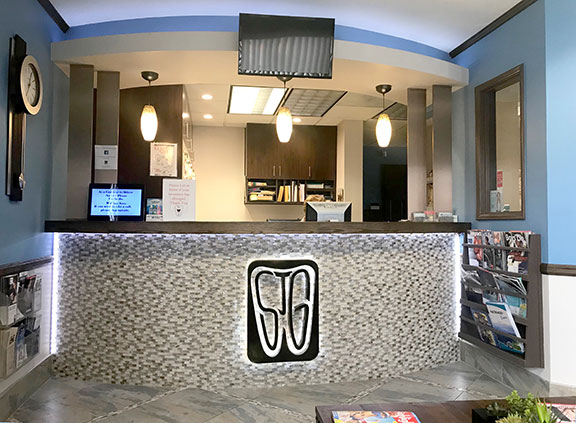 Dr. Giovanisci, Dr. Mascarenhas, and our office staff are ready to help with all of your dental needs. We are especially interested in making all of our patients feel right at home. We put your needs first to achieve efficient and comprehensive treatment. Our staff is uniquely compassionate and highly trained to provide a comfortable and consistently efficient dental experience.